If you're like most people, you may have dreamed about a bathroom remodel. Imagine relaxing in a warm bubble bath after a stressful day at work. A frosty beverage sits on the windowsill, and a candle glows in the corner of the room. You can hear the sounds of soft music playing in the background.
Would your current bathroom make this vision like this possible? If not, maybe it's time to make a change!
In this guide, you'll learn everything you need to make your bathroom remodel a success:
Ways to update an old bathroom for a mini makeover
The best bathroom projects for a total home makeover
How much different bathroom projects cost
How to get a fair estimate from a reputable contractor
Different style and concept ideas
How to access more resources for all of your home renovation needs
Let's get started and make that old bathroom sparkle!
Easy Ways to Update an Old Bathroom
Upgrading your bathroom can be accomplished even if you're on a shoestring budget. Here are just some of the ways that you can update your bathroom without spending a lot of money.
You can implement any of these ideas for less than $100:
White tealight candles
Soap dispensers in creative shapes
New showerhead with soothing settings like mist and rainfall
Framed canvas artwork to liven up the walls
A glass jar filled with seashells or sea glass
Air-purifying plants to detoxify your environment
A full-length mirror in a round or oval shape
Display shelf for attractive knick-knacks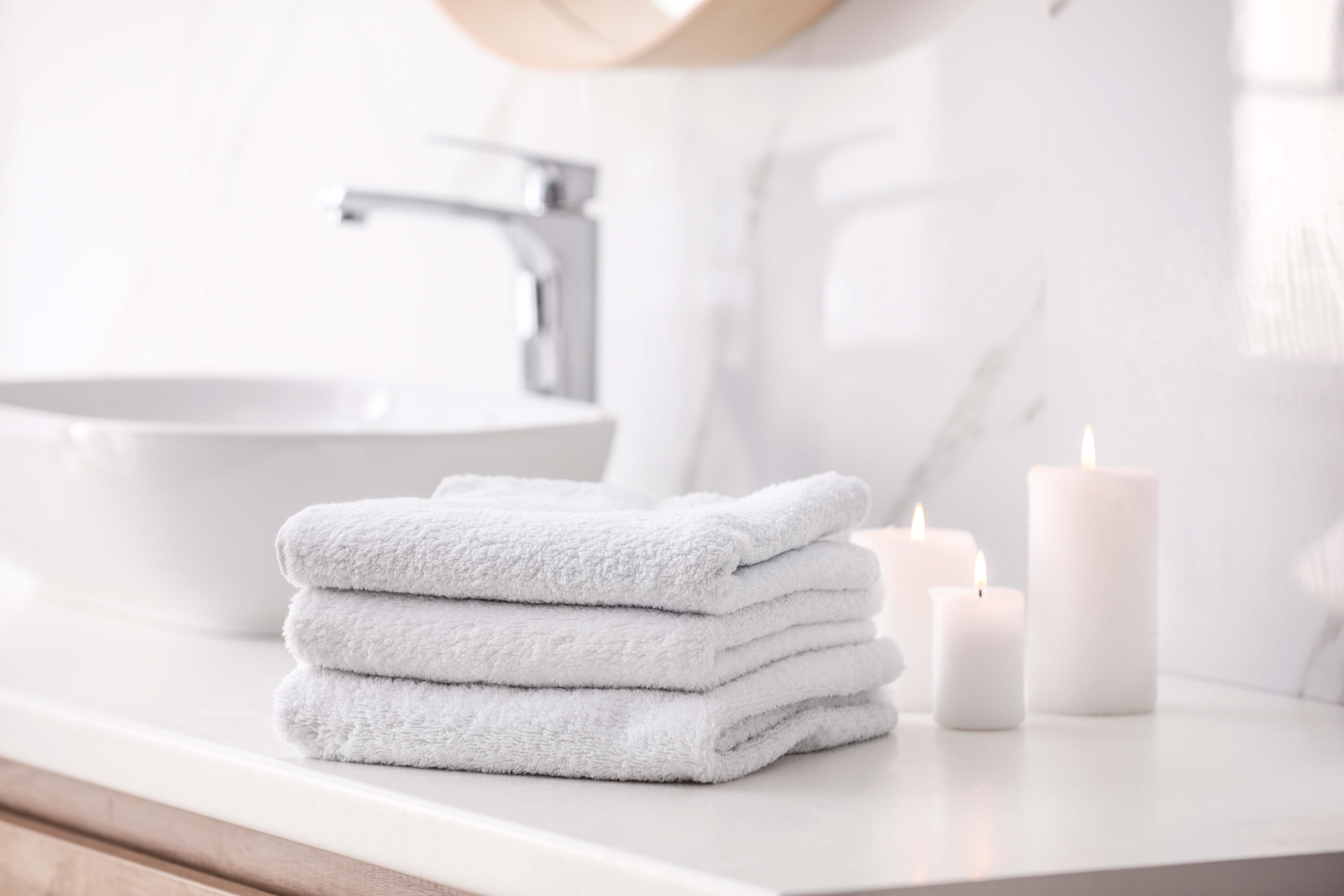 Combine several of these ideas for an affordable DIY mini bathroom makeover. If you're looking for a slightly bigger change, here are some other ways you can upgrade your bathroom, along with the average price for each:
Bathroom ceiling fan: $200
New standard toilet and sink: $1,500
New standard shower: $2,500
Each of the above options will keep your costs on the low side, but once you get started, you might want to keep going! Here are some of the most popular bathroom remodel projects you can tackle.
Smart Toilets
You've probably got a smartphone, so why not have a smart toilet, too? The benefits of a smart toilet include hands-free flushing, which can help you to steer clear of germs. Smart toilets also feature self-cleaning technology, a perfect touch for the busy individual.
You don't even have to put the lid down on a smart toilet! The toilet's advanced technology will do it for you. Some smart toilets have built-in speakers and mood lighting. Of course, these high-tech features don't come cheap. A smart toilet can cost as much as $7,000.
Quartz Countertops
Quartz countertops add elegance to any space. Smooth and luxurious, they're built to impress. That's why quartz countertops are especially popular choices for guest bathrooms.
They're easy to clean and resistant to scratches, so no need to worry if your pup or kitty puts their paws on the counter. Typically, quartz countertops will run you about $150 per square foot.
Deep Soaking Tubs
Nothing says luxury like a deep bathtub filled with essential oils and sea salts. Pandemic stress has made people crave a long bath more than ever, and tub sales are on the rise.
Classic clawfoot bathtubs are also making a comeback as homeowners seek a vintage appeal. Pure white remains the most popular color for any style of bathtub. You can also choose from marble, black, and other shades. The cost of a new bathtub averages about $4,000.
Floating Vanities
Traditional vanities are nailed to the ground. But floating vanities give your bathroom atmosphere a lift. Rather than a heavy, boxy appearance, floating vanities can lighten up any space.
Another benefit of floating vanities is that they are space savers. You can store personal or bath items directly underneath. The average cost of a floating vanity ranges from about $1,500 to $2,000.
Warm Colors
Who said your bathroom has to be painted white? Warm, earthy shades are emerging as the most popular choices now. With people spending more time at home, a cozy environment has never been more desirable.
Think beyond plain white to hues like terra cotta, creamy beige, and golden yellow. Repainting your bathroom costs an average of $5 per square foot, making it one of the more economical upgrades you can do.
Heated Flooring
While we're on the subject of warmth, have you ever considered heated flooring? No one likes that shivering feeling after emerging from a steamy shower. This upgrade will keep you toasty as you dry off.
Heated flooring comes in a variety of looks, including wood and traditional tile. It's just as easy to clean as a typical bathroom floor. You can install heated flooring for about $9 per square foot, but make sure to add the extra electricity usage into the cost.
Tub or Shower Swap
Another relatively inexpensive and easy way to transform your entire bathroom space is to update your shower or tub. There are several companies that can add luxury touches to your existing tub or shower, or replace it altogether, to create the spa-like space you've been dreaming of. Most companies can even give you a complete bath remodel in just one day!
A Whole Bathroom Remodel
A complete bathroom remodel is about more than aesthetics. Sure, your bathroom will look much different when you're finished, but if you're making massive changes from the inside out, this may include structural alterations like moving plumbing around.
A complete bathroom overhaul could include any of the following:
Cabinets
Vanities
Paint job and/or wallpaper
Floors
Fixtures, including toilet and sink
Faucets
Plumbing upgrade
Shower and/or bathtub
Ventilation and HVAC upgrades
Countertops
Optional additions like mirrors and speakers
Your project could be more or less complex depending on the vision you have. To build your vision, flip through style magazines and scroll through Renovators Blog for inspiration. You can also clip some photos and put together a collage or vision board of styles and ideas you like:
Colors
What are your favorite colors? What colors form the basis for the other rooms in your house? Maybe you want to stick with your current color scheme or perhaps you prefer to start fresh.
Color is a reflection of your personality, so explore this part of the renovating process fully. Visit a home design store and pour over color swatches to your heart's content!
Textures
What textures make you feel good? Do you prefer the coolness of silk or the warmth of fleece? How do you want the countertops to feel when you run your hand over them?
Texture is a key element that expresses the character of a space. Keep texture in mind as you choose new bath towels and other accents.
Mood
What mood do you want your bathroom to project? Your bathroom can be refreshing, or it can portray coziness. Your bathroom can be minimalist or it can be filled to the brim with beloved objects. There's no right or wrong choice when it comes to the mood. Just focus on how you want to feel when they step into your shiny new bathroom.
Style
What is the overall style of the rest of your house? Again, you can make the bathroom complementary, or you can switch it up entirely. Keep in mind that sticking with one unified style throughout your entire house can contribute to resale value. Think carefully about the style of your bathroom and how it will align with the rest of your home.
Usage
Who will primarily be using the bathroom? Will it be just you or you and your spouse or will this bathroom get heavy foot traffic from children and pets? Frequently used bathrooms tend to do better with simple styles, while single-use bathrooms can benefit from more luxurious touches. A luxury-style bathroom is also a good choice for the entertainer who wants to impress guests.
Dislikes
What are the colors and styles that you dislike? Using the process of elimination is a great strategy to rule out what you absolutely do not want and narrow down your options. Think about the bathrooms in the homes of people that you know. What do you like and dislike about these spaces?
Budget
Be realistic about your budget and the cost of different types of materials. Most likely, your bathroom remodeling project will cost a bit more than your anticipated budget. See if there is some wiggle room in your budget and choose a target range, such as $1,500 to $2,500. That way, an unexpected expense won't throw you off course.
How Much Does It Cost to Remodel a Bathroom?
Remodeling a bathroom is one of the most expensive home improvement projects you can undertake. But if you set clear parameters for your budget, then a complete bathroom makeover shouldn't be out of reach.
The average cost of a total bathroom remodel ranges from a low of $5,000 to a high of $20,000. The final cost depends on a number of factors, including your chosen materials and who you hire as your contractor.
Generally, the higher end of the range applies to master bathrooms, especially those designed for couples. Dual sinks and vanities are obviously twice as expensive as their individual counterparts.
Square footage is another key determining factor of the final cost. A 150-square foot bathroom project will naturally be cheaper than a spacious 400-square foot one.
The only way to know for sure how much a project will cost is to get an estimate from a professional. A contractor can spell out every itemized expense, so you'll know whether the cost will fit within your budget.
Getting an Estimate on a Total Bathroom Remodel
Creating an estimate can seem like a lot of guesswork. First, figure out what type of contractor you will need to hire.
There are three main types of contractors to choose from:
General contractor – This is the jack-of-all-trades who hires subcontractors, manages the whole job, and handles all permits and inspections. General contractors are a popular choice for budget-conscious customers.
Specialty contractor – This is a good choice for bathroom remodeling, as a specialty contractor focuses on one area of the home. A good specialty contractor should have the expertise to help you realize your vision.
Architect – An architect designs homes and makes major renovations, including structural upgrades. For those who can afford it, an architect working in tandem with a specialty contractor could provide a premium level of service.
Once you've decided on the type of contractor you want to hire, start searching your local listings. Researching different contractors will give you a clear picture of how much your remodel will cost.
How Are Remodeling Prices Set?
When a professional creates a remodeling estimate, they'll likely take these things into account:
Size of the bathroom
Purpose of the bathroom (master, spare, or guest)
Overall condition of the bathroom
Type of plumbing and age of the home
Prices for materials
Labor costs (usually charged per hour)
Permits (if any are required in your city/state)
Custom-built items vs. store-bought items
The time involved (including any overtime)
The complexity of the job
Location and current market conditions in your area
They may also consider other factors as they're putting together a price quote. If the quote is too high for your budget, ask if there's room for negotiation. If the contractor won't budge, then you might want to seek an estimate from someone else.
A rock bottom price can indicate poor workmanship. Choosing a contractor with middle-of-the-road pricing typically ensures a good balance between cost and quality.
Different Styles of Bathroom Remodeling
Think of your bathroom as a blank canvas. You can create any look or feel you want! The sky (and your budget) is the limit!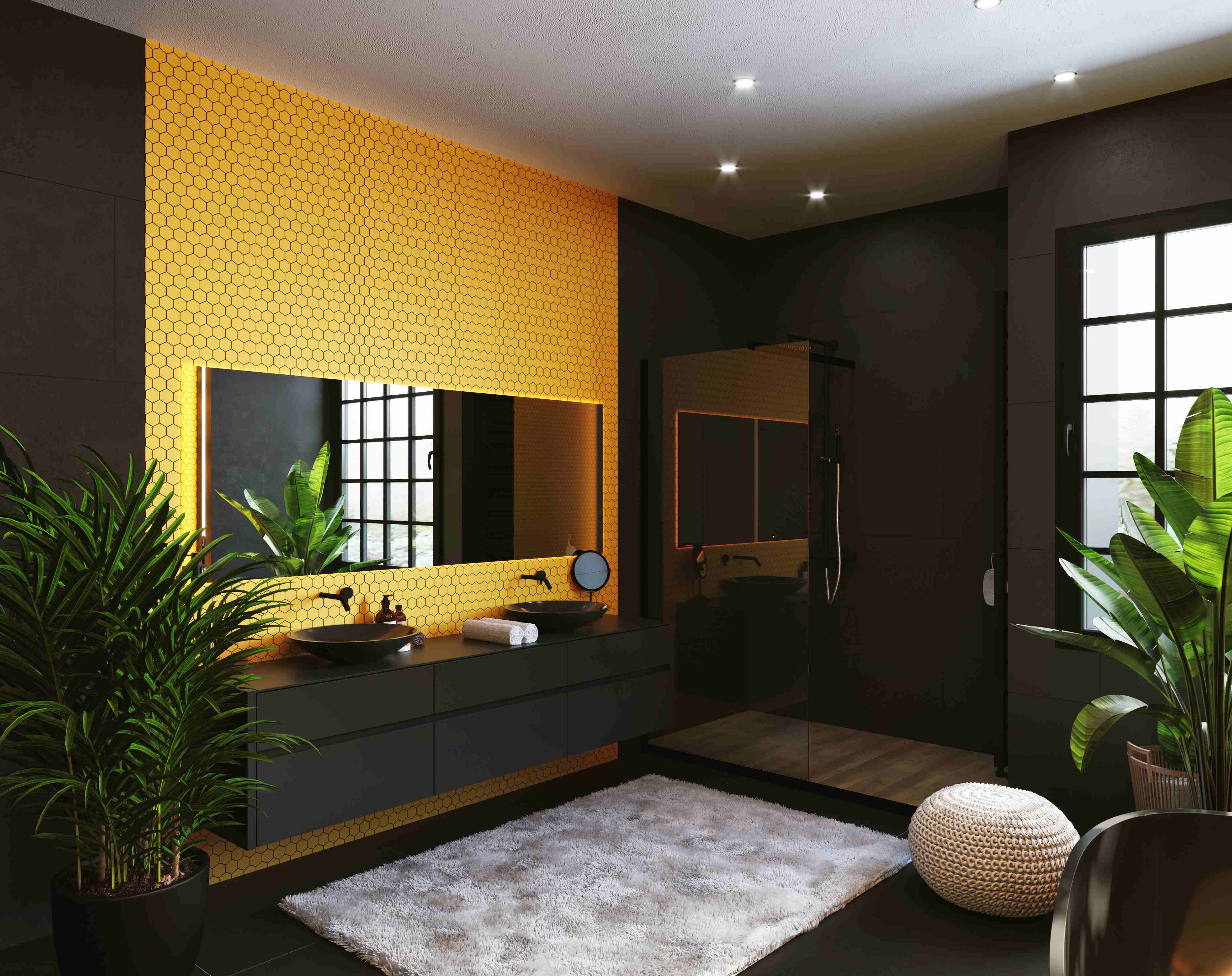 Here are some unique style ideas and concepts for your bathroom remodel:
Country Cottage Bathroom
Also called rustic or farmhouse styles, the country cottage bathroom is an ode to a simpler time. Think vivid white colors and frilly materials. A classic set of white towels fits in well with this theme, and a standalone bathtub is an absolute must. It's common for a true country cottage bathroom not to have a shower at all. Candles in blush rose shades make complementary accent pieces.
Don't think you need to live out on a farm to enjoy this relaxed style! A country cottage bathroom adds contrast and intrigue to the urban or suburban home.
Shabby Chic Bathroom
Similar to country cottage, shabby chic is a little more casual. This is the perfect bathroom style choice for people who like that comfortable, lived-in look, rather than sterile perfection. Your shabby chic bathroom should be painted in light, natural colors like off-white and nude.
Extra decorations could include a patchwork chair with fringed pillows, if you have the space. A corner chest made from composite wood is another great look. Since shabby chic is such a casual style, you can do just about anything!
Luxury Bathroom
Quite the departure from shabby chic, a luxury bathroom spoils you with decadent touches. It's not so much the style of this that classifies it as a luxury, but rather what it contains. A whirlpool spa, marble countertops, and plush furniture characterize are must-haves.
The color scheme can be anything you choose, but popular colors tend to be cool or neutral. Above all, a luxury bathroom is spacious, so consider another option if you have a smaller area to work with.
Coastal Bathroom
Who doesn't love the cool, soothing shades of the coast? Maybe you should incorporate them into your bathroom! Coastal bathroom styles have plenty of blue, green, silver, and white.
Decorative touches include framed artwork of marine life, palm trees, and of course, the beach! Coastal-themed bathrooms work especially well with ample natural light from windows. The rising or setting sun casts a magical glow on moody blues.
Zen Bathroom
Yoga and meditation lovers, rejoice! A Zen-inspired bathroom can be your personal refuge from a hectic world. Mini fountains, bowls of lava rocks, and pictures of lotus flowers create the ideal meditation space right inside your bathroom.
Zen colors tend to be bold, yet not overpowering. Sleek black and deep blue make popular choices. Those colors will pop next to a selection of refreshing green plants. Bamboo floors round out this peaceful bathroom style.
Mediterranean Bathroom
Be transported to Italy, Greece, and Spain with the cozy, yet airy style of a Mediterranean-inspired bathroom. Patterned rugs and rich tapestries warm the space, while tile mosaics complement the theme.
Evoking a Greek island, turquoise and white are ideal shades to mix into the space. Throw in a warm terracotta touch and you'll bring the scene to life.
Southwestern Bathroom
If you like the beautiful prints of Native American tapestries, then you'll love a Southwestern-style bathroom. Use handmade baskets and wicker furniture build up the theme.
Warm colors, including oranges and browns, work best to create a desert-like feel. Complementary warm wood in mixed tones will enhance the scene throughout your bathroom. Imagine how stunning the earthy shades will look during a blazing sunset.
Ultra-Modern Bathroom
The smart toilet was made for the ultra-modern bathroom! Along with the self-flushing wonder of the smart toilet, heated floors are another great high-tech touch. But this style isn't just about technology.
The color scheme of an ultra-modern bathroom is usually black and white, with a possible splash of gray and possibly a pastel color here and there. It's all about minimalism, which is great for anyone who likes to live a de-cluttered life.
Industrial Bathroom
The industrial bathroom remodel is even more minimalist than the ultra-modern space. Black, white, and gray are the unofficial colors of choice. Keep the pastels out.
Chrome and metal make great industrial hardware choices. Wood is unlikely to appear anywhere in this cold space. The coldness of the industrial bathroom actually makes it an interesting choice for someone living in a hot climate. If nothing else, it creates a stark contrast!
Hybrid Bathroom
What is a hybrid bathroom style? It's anything you want it to be! There's no rule that stops you from blending a Zen bamboo floor with white country cottage cabinets. Also referred to as an eclectic bathroom, the hybrid space has one motto: Anything goes!
Learn More About Bathroom Remodeling
Renovators Blog is the best source for information about bathroom and whole home remodeling. Follow us on Twitter, Instagram, and Facebook for valuable daily tips. Don't forget to subscribe to our stories for guidance on all of your renovation projects.
As our exclusive subscriber, you'll enjoy complete access to our top designer tips for bathroom and whole home remodeling. Plus, we treat our readers to glossy celebrity style guides. Renovators Blog shares the latest trends in architecture, dream estates, and more!
Need a little help on your project? Give us some insight into what you want to have done and we'll connect you with top-quality contractors!