Renovation estimating depends on many factors: How many rooms in your home do you want to remodel? Are you planning to remodel the whole house? What condition is your home in right now?
These are just a few key questions that renovators weigh when they give an estimate for a remodeling job. If you want to get an idea of how much a renovation project will cost, here are the factors to consider.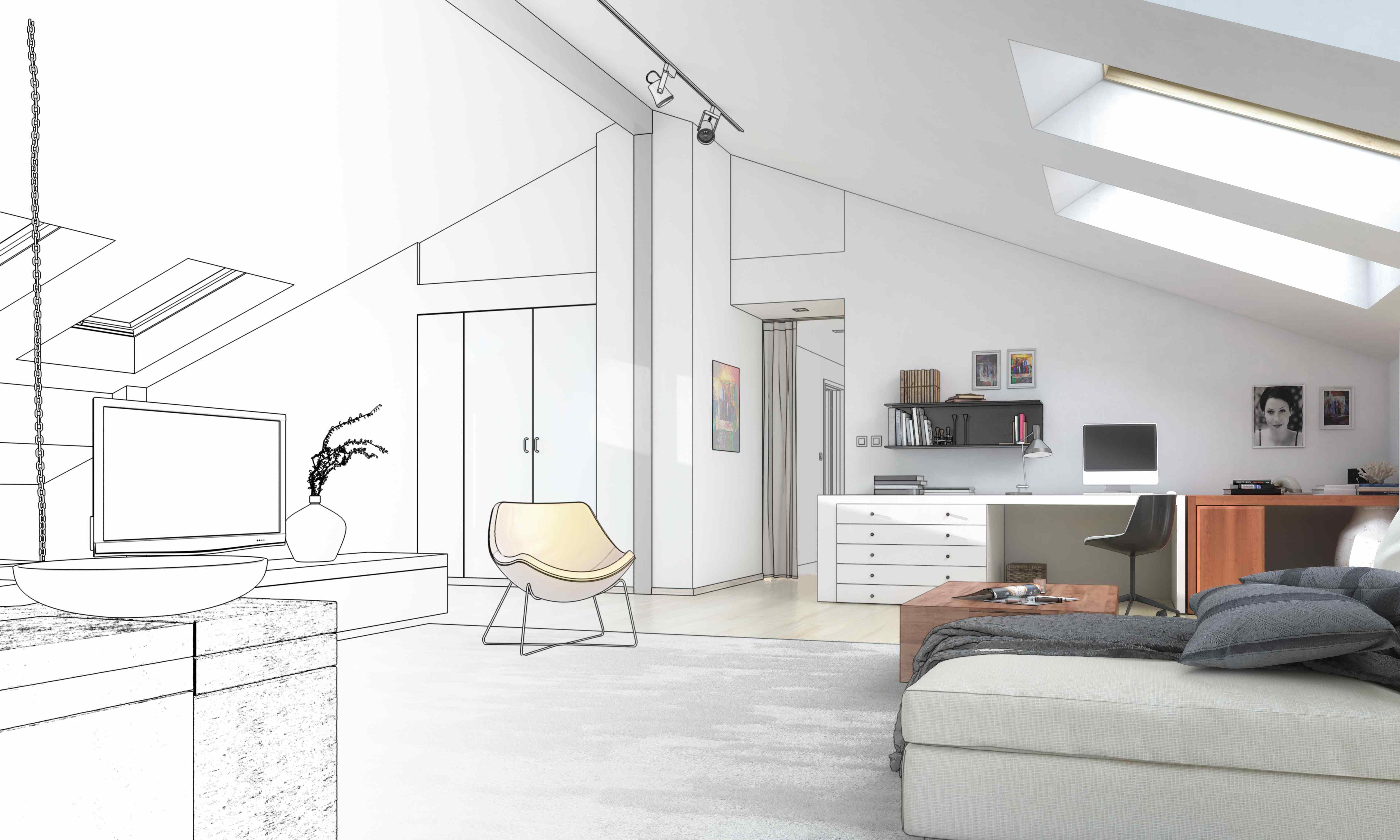 How is Renovation Estimating Done?
There's no formula that every home remodeler uses when pricing a job, but there are several common factors contractors take into consideration. These factors will vary depending on the age and location of your house, along with current market conditions.
When a professional comes to your house to create an estimate, these are a few of the common factors taken into account:
Size of the room
Material prices
Labor costs
Permits (if any are required)
Custom-built options versus store-bought additions
Time involved
Complexity of the job
Location and market
These factors are by no means exhaustive. Your contractor may also consider other variables when pricing a job.
Cost to Remodel One Room
Starting small and renovating one room is a great way to keep your costs down. First, decide on which room of your house is most in need of a makeover. For many homeowners, the kitchen and bathroom come to mind immediately, but you can choose to any room in your home.
Here's the basic renovation estimating process for each room of your house.
Cost to Remodel a Kitchen
Remodeling a kitchen may involve new cabinets, upgraded appliances, and a fresh coat of paint. Other than the bedroom, the kitchen is where homeowners spend most of their time. Whether it's planning meals, cooking, or entertaining, the kitchen can be the centerpiece of your home. Why not make it look nice?
The average cost to remodel a kitchen is about $25,000 or approximately $150 per square foot of space. Costs can fluctuate between $13,000 or $75 per square foot on the low-end but can reach up to $37,000 or $250 per square foot for more drastic changes.
If those figures are beyond your budget, you can start with a smaller kitchen project. For about $12,000, you can paint, reface cabinets, upgrade your sink, and get a tile backsplash. The options are limitless, and a good home remodeler will work within your budget.
Cost to Remodel a Bathroom
How would you like your bathroom to be your personal sanctuary? If lighting candles and dimming the lights isn't doing the trick, you might consider a bathroom remodel. Upgraded bathtubs, rain showers, and marble countertops are a few of the luxury additions you might consider.
The average cost to remodel a bathroom is $10,000, but the range can fall anywhere between $6,000 and $15,000. If that's too much, try these simple additions to update your bathroom without breaking the bank:
Bathroom ceiling fan: $200
Fresh paint: $300
New toilet and sink: $1,500
New shower: $2,500
Sometimes a few minor upgrades are enough to make your bathroom feel brand new. The advantage of starting small is that you can always make more changes later!
Cost to Remodel a Living Room
The good news is that remodeling a living room costs significantly less than renovating a kitchen or bathroom, but the average cost still falls somewhere around $7,000. This cost doesn't include luxury additions, like adding a fireplace. Installing a fireplace, whether stone or electric, will likely cost an additional $2,000 or more.
A living room renovation is ideal for the homeowner on a limited budget. It's also a great place to start to please the entire family.
Whole-House Renovations
Maybe you're ready for a total home makeover! If that's the case, then you're probably crunching numbers to figure out how much a big job like that will cost. No need to break out the calculator! We've got the numbers right here.
The average cost to renovate an entire home is $120,000. That number can vary drastically between $15,000 at the low end to more than $200,000 for larger homes (or homeowners with expensive taste). While these figures might seem overwhelming, a complete home renovation will dramatically increase the resale value of your home, so think of it as more of an investment than a cost. But even if you don't want to sell your house anytime soon, a whole-house renovation can maximize your living space.
Of course, the cost will be lower if you own a condominium, cottage, or tiny home. For these smaller homes, the cost will likely be less than six-figures.
If you're in the market for a whole-home change, here are some of the exciting projects that might include:
Changes to every room in the house
New appliances, including kitchen appliances and washer/dryer
More efficient HVAC system
Basement refinishing
Attic addition
Complete repainting, interior and exterior
Addition of a swimming pool
New lighting
Upgraded faucets and plumbing
New roof
Landscaping and gardening
Addition of outdoor space, such as a deck or patio
Your whole-house remodel can be personalized to your specifications. The space will most likely be gutted as you wipe the slate clean. You'll likely need to board with friends or family until the work is done.
It might take a lot of time, money, and effort, but if you're ready for a fresh start, then this project may be the perfect solution.
Other Costs of Home Renovation
Need more ideas to renovate your home? Here are some other ways to beautify your space, along with the average price of each:
Crown molding: $7 per square foot
Sheetrock: $50 per sheet
Hardwood flooring: $7 per square foot
New carpet: $3 per square foot
Wood fence: $40 per linear foot
Concrete patio: $3,000
Other factors that affect price include current market conditions, materials used, and the complexity of each project, so it's not always easy to figure out exactly how much your project will cost. A qualified remodeling contractor can offer accurate renovation estimating.
Some home projects can vary in price range by as much as $90,000! For example, the least expensive above-ground swimming pool could cost you $10,000. But a premium in-ground swimming pool can top $100,000.
The best way to stay within your budget is to know how much you want to spend upfront. That way, you'll be prepared to say "no" if a contractor quotes you a price that's above your budget.
Remember, you're in the driver's seat when it comes to your home remodeling project!
How to Get the Most out of Renovation Estimating
First, make sure you receive a written estimate. A verbal estimate could leave you surprised when you see the final bill. Also, be sure to ask your home remodeler how much the estimate could change after the job begins. It's better to be prepared before you enter into any service contract.
Next, request an estimate from more than one home remodeler. Different contractors might come up with different prices. Take the time to shop around and find the expert who fits your budget and is right for the project. Remember, money isn't everything. The cheapest contractor might not offer the quality work you're looking for. That's why it's also a good idea to check the contractor's website and online reviews. Ask as many questions as you want before signing any service contract.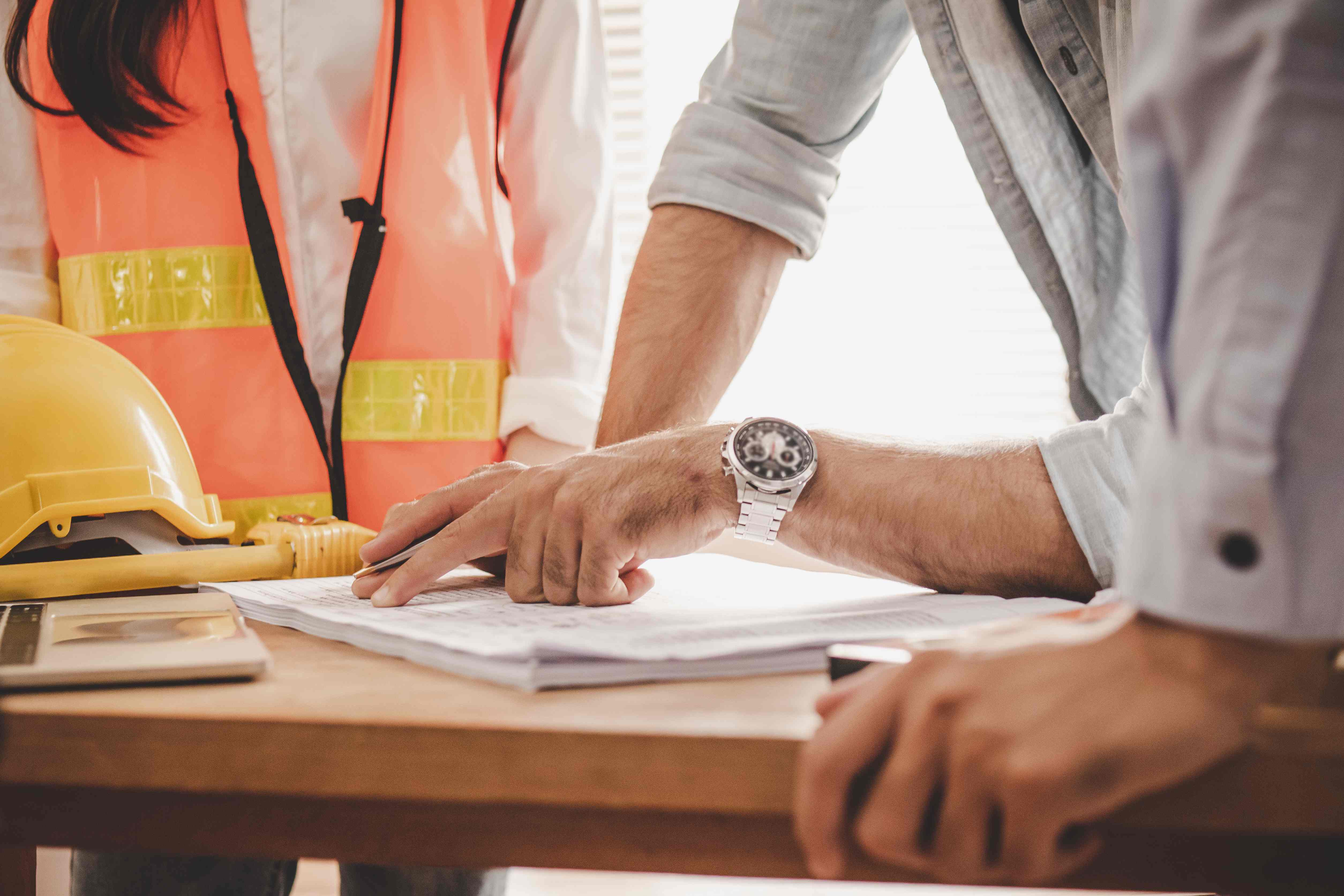 Here are some important questions to ask:
How long will the job take?
What licenses do you hold?
Do you hire subcontractors? Are they background checked?
What types of insurance do you carry to protect me?
How much money is due upfront?
When is the final payment due?
Do you guarantee the work you perform?
Do you offer any warranties?
What if I am not satisfied with the final product?
Can you share any homeowner references with me?
How long have you been in the contracting business?
Do you foresee any challenges with this project?
Is there anything else I need to know?
A reputable home contractor should be able to answer all your questions. Asking these questions does not make you a difficult customer—just a concerned homeowner. Your house is likely your biggest investment, and a professional contractor will understand that.
Next Steps
Once a prospective contractor has addressed all questions to your satisfaction, it's time to get started! Arrange a timeline with the home remodeler and get it in writing. We've all heard horror stories about contractors picking up and leaving halfway through a job.
Renovation estimating can be a long process, but it's worth your time in the end. Approach your home remodeling project with patience and strategic thinking. Doing so will ensure you're pleased with the end results!
Need a little more help with your project? Tell us what you're looking to do here, and we'll connect you with the best contractors in your area!