For even the most ardent DIY-ers, some projects are just too much to handle on your own. You're likely capable enough to roll on a fresh coat of paint, mount a new light fixture, or install a high-end shower head all by yourself, but if you're planning a complete remodel of your kitchen, bathroom, or other living areas, you'll likely need a remodeling contractor.
For anyone doing major renovations, electricians, plumbers, and builders will be an important part of the process. Here's how to find the right remodeling contractor to suit your needs and budget.
What Is a Remodeling Contractor?
A remodeling contractor is an unofficial title for a general contractor who specializes in remodeling projects. General contractors are well-trained and certified builders who have experience in various industries, including framing, carpentry, plumbing, electric, and more. 
One major benefit of a general contractor is that they help manage other specialists and oversee the project as a whole in order to keep it on track and budget. As a rule, if your project involves more than one particular field of construction, a general contractor will take care of hiring and managing a team of specialized subcontractors. They have a comprehensive and authoritative knowledge of the construction process and can speak the language of the industry, which will prevent any miscommunication between you and other subcontractors on the job.
When Should I Hire a Remodeling Contractor?
Quite simply, you need a contractor if you're doing a major remodeling project! Although you may be tempted to take on smaller parts of the projects yourself, a wide-scale job should be completely handled by a professional.
You know you need to hire a contractor if:
Project's parts and labor cost more than $500
Need to hire multiple specialists
Want a stress-free project
Are seeking the expertise of a professional
Want someone else to handle project management
If any of these items apply to you, we recommend researching an expert to make your project a success.
Services Provided by a Remodeling Contractor
A remodeling contractor is more than a point person for other vendors. They provide insight, experience, and knowledge of complex parts of the job.
Examples of some of these tasks are:
Securing the necessary permits
Carrying liability insurance and worker's compensation insurance
Keeping safety on site a top priority
Managing subcontractors and setting expectations
Ensuring the work follows manufacturer guidelines
Although contractors don't handle much of the day-to-day construction or installation, they are vital to creating a stress-free and efficient work site for any home project.
10 Tips For Choosing A Remodeling Contractor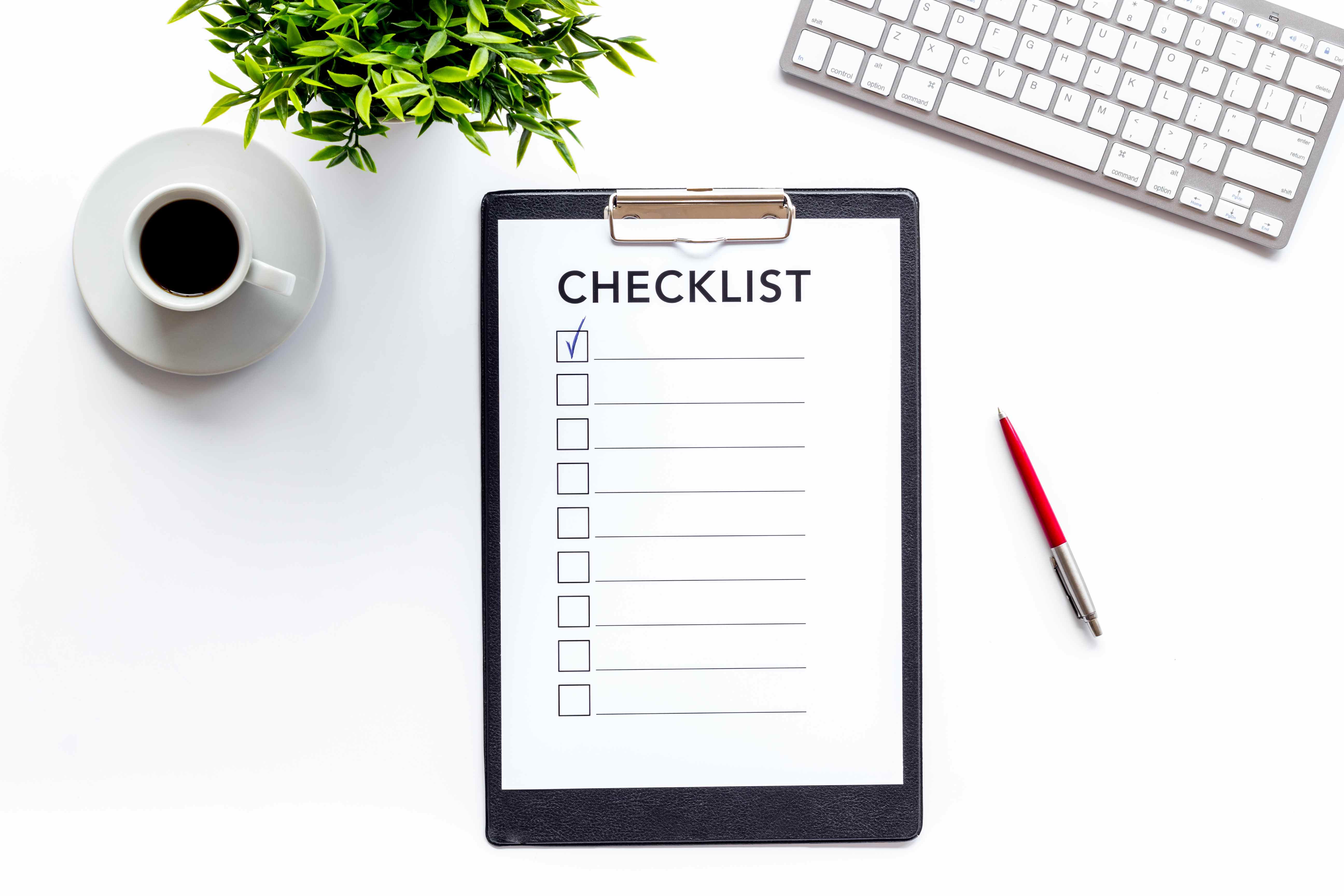 Are you feeling overwhelmed by choosing the right contractor for your project? The following tips will make it easy!
Tip #1: Ask for Referrals
When it comes to contractors, the best sources of reliable information are friends, family, and neighbors. People in your inner circle will give you their honest opinions about contractors they've worked with. Also, pay careful attention to the advice of real estate agents in your network, as they likely know tons of local contractors.
Tip #2: Be Open About Estimates
Some experts say you should consider only a small number of bids—usually three or four. However, the bidding process is really about getting a broad view of the contractors that are active in your community. Remove the idea of bid minimums and maximums from your mind and welcome as many as you'd like. You may find your dream contractor after two bids, or it may take longer. It's worth the work to find the right person.
Tip #3: Check Their Online Presence
For better or worse, online reviews don't lie. Start by searching a company's website for snippets of past projects or highlighted reviews. Check Yelp and Google reviews for both good and bad reviews. But take them with a grain of salt; some reviews may be biased against the contractor!
It's also good to review the company's Better Business Bureau listing and rating. You can also get the scoop on local contractors from town or community Facebook groups as well as from the Nextdoor app.
Tip #4: Get Clarity on the Work
You're probably not a professional builder since, well, if you were, you wouldn't be reading this page!
During the planning stage, you might not understand certain technical or industry jargon. In these cases, you should always ask your contractor to clarify what they mean, since a miscommunication can have a negative impact on your project.
Once you get a grip on what materials or building styles your contractor uses, ask questions about why they choose those materials or styles to understand the process better and help you gain confidence in their skills.
Tip #5: Throw Out the Lowest Price
You don't have to take the highest bidder, but the lowest bidder is likely desperate for work and may take shortcuts. Similarly, a busy contractor is a good thing. It's clear they've proven themselves to other clients and likely do good work.
Tip #6: Review Their Business Profiles
Reputation, experience, and past work are important parts of this decision-making process, but so is a professional business profile. A contractor should have a permanent address, voicemail, email, and various other modes of contact. Find out how long they've been in business and review companies or other residents they've worked with in the past.
Tip #7: Compare Remodeling Contractor Portfolios
Price isn't the only comparison you should make between contractors. Ask bidders to see a portfolio of past projects, and make sure to do an apples-to-apples comparison. For instance, if you're looking to do a bathroom remodel project, compare the past bathroom remodels from their portfolio.
Tip #8: Ask for License And Certification
State, county, and city regulations may differ considerably, so do your due diligence and find specific requirements for contractors in your area. Ask your potential contractors for copies of their licenses and certifications, and make sure they match the requirements for your location. Depending on the scope of the project, your remodeling contractor may need additional certifications in kitchens, bathrooms, or the like, so you'll want to see those, as well.
Tip #9: Compare Similar Bids
If you're dreaming of a new kitchen, bathroom, or addition, you may be inspired to ask for different layouts or designs during bidding. It's nice to have options to help you make decisions based on your budget, but when you're receiving bids, they should be for the same layout, materials, and work. If one contractor provides a bid with slightly different materials, it's more difficult to compare your offers accurately.
Tip #10: Don't Let Them Pressure You
Pressure from a contractor is a red flag. It may not be explicit, but "limited time" bids, bonuses, or discounts for signing right away are indications that someone doesn't have your best interest in mind. If your remodeling contractor is solid, they will give you time to digest the bid and do more research.
After you start your search, the next step is to secure financing for your project.
Financing with a Remodeling Contractor
Most people don't have cash laying around to pay for a remodel upfront, so financing will likely be part of your process.
First, you should base your budget on the bids you receive. Find an average between all quotes and go from there. You'll want to borrow slightly more money than the average to account for problems that might bubble up while the project is in process.
After searching for the right contractor, securing funds may seem like more of a struggle. However, getting a loan with acceptable terms and a low interest rate is essential to the success of your project. Do your research and find a loan program that fits your financial circumstances.
Occasionally, contractors will offer options for financing through a bank or lender. A home equity loan from your bank is another choice. Perhaps find a reputable mortgage broker to help navigate the various loan programs there are available.
Note that your remodeling contract may have specific financial pricing scenarios:
Fixed-Price Contracts
You'll get one fixed price for your entire job. The contract may include clauses for delays or damages to protect you as a homeowner.
Cost-Plus Contracts
These costs include the materials you'll use for the project as well as the cost for labor, including contractor fees. It also includes additional payment to protect contractors from delays beyond their control.
Time and Material Contracts
With time and material contracts, the contractors negotiate an hour or daily fee and often do so using a maximum price in order to give you confidence that the project won't far exceed the overall budget.
Unit-Pricing Contracts
Unit-pricing contracts are usually reserved for federal projects. It means the remodeling contractor is charging their cost without markup.
Legal Considerations for a Remodeling Contractor

As you're working through payment details for your project, it's fundamental to understand the legal aspects of working with a remodeling contractor. Generally, your construction agreement should contain:
Contractor's name, information, and license number
Your name and the address where the work is to be done
The legal description of the deed on record
Blueprints and specifications
Cost, payment dates, and financing information
Termination information
Description of the work involved
Stop-work clause should either party decide to terminate
Right to withhold payment clause in the event you're unsatisfied
Other considerations include warranties and change order documentation if your plans change mid-project. A contract is essential for both parties. It's better to have documentation for your agreement laid out before the project begins.
Remodeling Construction Permits: What You Should Know
You may not consider a home remodeling project to be on your local regulator's radar, but regardless of the size, you'll need a permit.
State, county, and city guidelines can differ considerably as can the requirements for specific parts of your project, such as insulation, plumbing, and electricity. Permits may be confusing, but a remodeling contractor will understand best what you need in order to pass the inspection with flying colors. Some general rules and facts to keep in mind about permits include:
All projects require plumbing, building, and HVAC permits
Permits have time limits
Special permits for insulation, re-roofing, and decks could be required
Official inspections follow pulled permits
Presumably, your contractor will want to pull permits themselves and will add permitting costs to the bid price. If the contract doesn't explicitly state this vital step, consider asking your contractor to include it in the agreement. Keep in mind that, if you pull the permits as a homeowner, you'll also be responsible for the quality of work and any issues during inspection.
Things to Remember When Hiring a Remodeling Contractor
Even if you've found a fantastic contractor, shared your vision, and worked out financing, you still should mark a few more items off your to-do list. These reminders will help your remodeling job go much smoother and keep everyone's expectations in check.
Consider the Details
Don't forget room details within the scope of your project. For instance, if you'd like to change lights or outlets, let your remodeling contractor know before the contract is signed.
Get on the Same Page for Your Timeline
Experienced contractors can accurately judge how long it will take to complete your project. However, most projects have at least a few bumps in the road. Build some extra time into your schedule to help maintain your expectations.
Set Boundaries and Expectations at the Start
Although you may have reached an understanding, it's worth remembering the subcontractors don't automatically know your expectations. Talk with your remodeling contractor about setting expectations, such as where these subcontractors will park, how they will have access to your home, and how they should leave your home following a workday.
Find Inspiration for Your Remodeling Project
Your project will start with a vision for your dream space. Whether you're updating your bathroom or adding a new room to your home, Alpha Living Homeowner Resources covers inspiration, celebrity design styles, and remodeling ideas to help you discover what you truly want from your project. Visit our blog and sign up to have the latest updates delivered to your inbox!

Once you have your ideas for your remodel, you may find that you need some help finding the right contractors to get the job done. We can help! Just let us know about your project here, and we'll connect you with high-quality service providers!