Home remodeling might seem overwhelming, especially if you've never done it before. Where should you start? How much money will you need? Are there any projects you can do on your own?
Luckily, we have the answers! Here's what we'll cover in this helpful guide:
Ideas for every room in your home
Assessing and hiring a renovation contractor
Most common mistakes and how to avoid them
Style inspiration and fresh ideas
Are you ready to transform your space? Let's get started on a home remodeling adventure!
Ideas for Remodeling Each Room in a House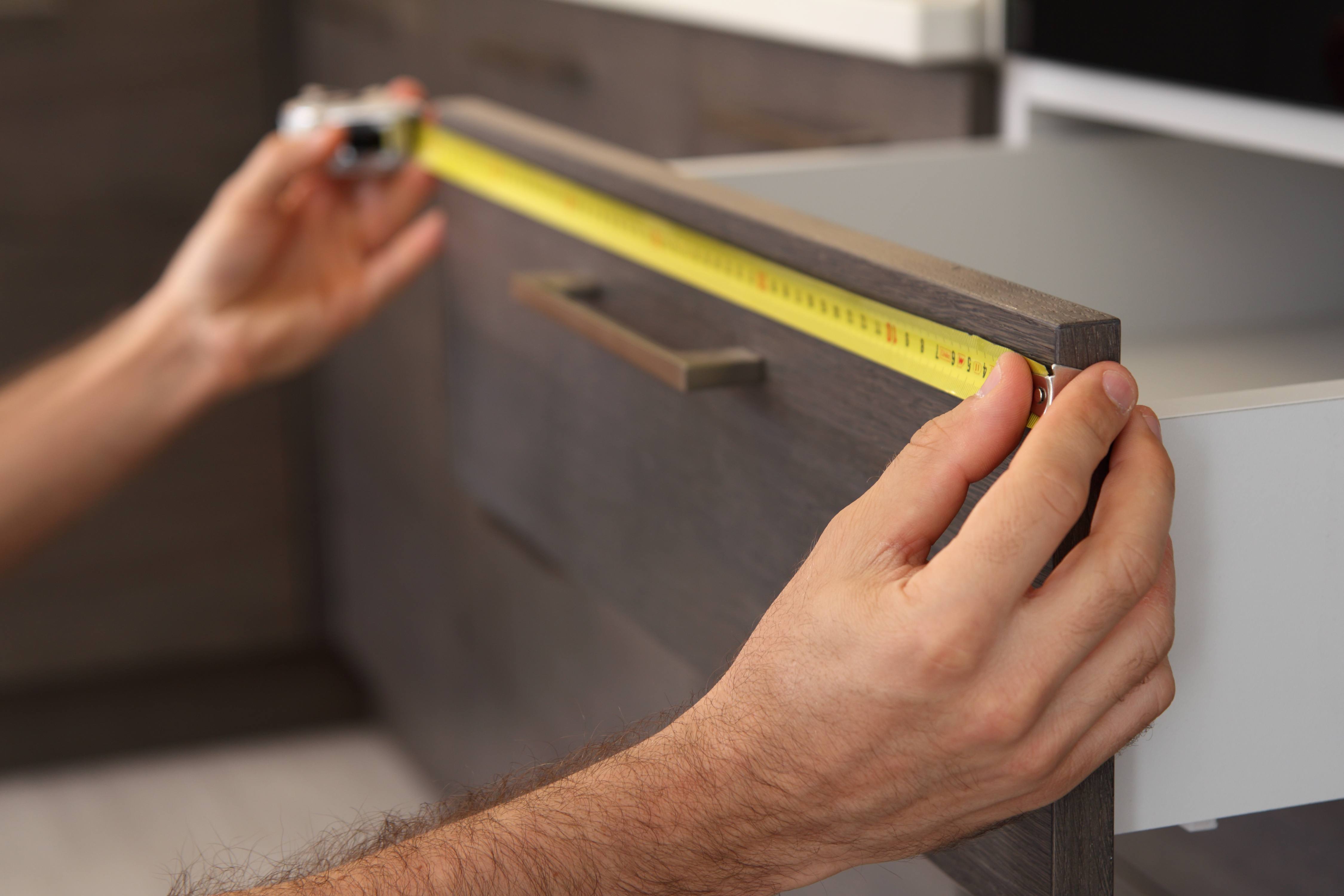 Like a painter's palette of colors, the ways to change your house are endless. You can choose to remodel one room or your entire home. Whichever you choose, most experts recommend that you start small and work your way up from there.
Most homeowners start with the kitchen or bathroom, but you can choose any room. You can also opt to renovate your outdoor space, especially if you live in a climate where you spend a lot of time in the fresh air.
Below, you'll find ideas for renovating each room of your home. Note that you can customize any of these ideas to suit your preferences and make it your own!
Remodel Your Kitchen
Stainless steel kitchen appliances are all the rage with packages that include refrigerators, microwaves, dishwashers, and ovens. A typical four-piece appliance package starts at about $4,500 and increases from there.
If you're replacing appliances, you may also want to upgrade your sink and counter space. Metal sinks match stainless steel appliances, but they rust easily and can be challenging to clean. White porcelain kitchen sinks remain the gold standard and can lighten up a dark kitchen for around $400.
As for new counters, granite is the most popular material, with the average installation running between $2,000 and $4,500.
Remodel Your Bathroom
Total bathroom remodels can cost as much as $20,000 if you choose premium materials. But this size investment will also reveal a shiny new bathroom that will be hard to recognize. Marble showers, smart toilets, and floating vanities are just a few of the luxury upgrades you can make to transform your plain bathroom into a spectacular space.
Remodel Your Living Room
When you think of your living room, the first thing you probably think of is the furniture. The couch is the centerpiece of most living rooms, so consider replacing yours if it's seen better days. The typical couch lasts about 7 to 15 years and can cost as little as $300 to replace, depending on where you shop.
Flat-screen TVs are the focal point of many living rooms. Perhaps you'd like to upgrade to a larger screen? Maybe you'd like to go rogue and remove the television altogether! You can replace the television with something else to grab attention, such as a gallery of canvas art, wall-to-wall bookshelves, or even a piano. Banishing your television can create instant elegance and invite conversation into the room!
Remodel Your Bedroom
A new bedroom set can range from $1,000 to more than $5,000. If your bedroom has enough space, you can also add comfy ottomans, an elegant vanity, or an upholstered chair in the corner as a reading nook. You spend 1/3 of your life in bed; this is no place to skimp!
Children's bedrooms are easier and cheaper to remodel, with bunk beds and vibrant wall decorations serving as top choices. The children's bedroom is a good opportunity for a DIY project if you're crafty. You can invest more money in the master bedroom and your time in your child's room.
Remodel Your Outdoor Space
There are many ways to remodel your outdoor spaces—and not all of them involve building! You could plant a flower or vegetable garden to beautify your yard. You can also purchase outdoor furniture for the lawn. A patio or dedicated outdoor space isn't necessary to be able to sit and relax in the fresh air.
If you already have an outdoor space like a porch, you can upgrade it with new furniture. Rattan is a material similar to wicker that looks great on a traditional porch and is affordable and easy to clean. Outdoor furniture sets range from about $200 to $500, and many come with no assembly required.
Install a Swimming Pool
A swimming pool is one of the most challenging home additions to maintain, but it's also one of the most fun! Keeping the pool properly chlorinated and clean is an ongoing chore. But a swimming pool can increase your home's value by up to 8%, according to the money experts at Bankrate.
Building the pool will cost anywhere from $10,000 to $100,000, depending on whether you want an in-ground or above-ground and the features you add.
Install a Deck
Who wouldn't enjoy a barbeque dinner out in the fresh air? A wooden deck is usually cheaper to build than a stone patio. You can opt for a ground-level deck or second floor. Decks situated right off the kitchen are especially popular, since you won't have to walk far to fetch food or drinks.
A deck is a big investment that can range from around $4,000 to $11,000. But adding a deck takes more than just money; it also requires some ongoing maintenance. You'll need to protect the wood from rotting in inclement weather by staining it every few years. But when you're sipping a glass of iced tea this July, the price and maintenance may all be worth it.
Remodel Your Garage
Some homeowners can't even fit their cars into the garage because there's so much clutter! Consider expanding your garage to fit more cars or stuff, depending on your needs. Of course, a thorough clean-out may also be in order first.
Other renovation projects for your garage include installing an automatic door opener, adding insulation, and improving lighting. Alternatively, you could demolish the old garage entirely and build a brand-new one! The simplest garage remodels start at $3,500 and go up to over $50,000 for a two-car addition.
Hiring a Contractor for Home Remodeling
One of the biggest decisions you'll face is hiring the right person to complete your home remodeling project. You'll need to trust this contractor and any subcontractors that enter your home, especially for projects that may take months on end. Therefore, you want to be certain that you're hiring the best contractor for the job.
There are three main types of contractors to choose from:
General Contractor
This is the one who does it all! A general contractor manages every aspect of the job from delegating tasks to obtaining permits.
Specialty Contractor
A specialty contractor has expertise in one area or room of the home. If you're planning a bathroom or kitchen remodel, then a specialty contractor could be the one to choose.
Architect
An architect designs homes and works on all stages of renovations, including structural changes. Their level of skill and service is unparalleled, but it's going to cost you a bit more.
A general contractor will usually work best for whole-house renovations, while a specialty contractor is better suited to a single room. An architect is the natural choice for homeowners with an extensive budget who want to completely transform their home's layout.
Once you've decided on the type of contractor you want to hire, start searching online or consult with people in your community.
Here are some clues to know if you're dealing with a good home remodeling contractor:
They answer or return your calls and emails promptly
They are happy to offer a free, no-strings-attached estimate on the work
Friends or neighbors have said great things about this contractor
The contractor is active and well-known in the community
They accept credit card payments and don't require full payment before service
In contrast, here are some red flags that you've found a disreputable contractor:
The contractor pressures you to make an instant decision on the estimate and pay immediately
They tell you that the estimate may not include everything and is not final
The team does answer your calls or emails in a timely manner
They are unknown to friends, neighbors, and the greater community
You are only given a verbal estimate and nothing is in writing
Finally, listen to your intuition! Your gut feeling can tell you a lot about a person. Listen to this inner voice as you make the vital decision of hiring a contractor.
Questions to Ask a Home Remodeling Contractor
You can never ask too many questions when it comes to choosing a home remodeling contractor! How the contractor answers your questions may ultimately determine whether you will hire the individual or continue your search.
It's a good idea to ask at least the following questions:
How much time will the project take?
Are you licensed, bonded, and insured?
Do you conduct criminal background checks on the people that you hire?
Would you hire someone who was convicted of a felony?
How much of a down payment do you require to begin the job?
When is payment due in full?
What do you anticipate that your daily work schedule will be?
Do you guarantee all work on the house?
What happens if you can't complete the work for any reason? Is my money refundable?
Do you offer any warranties or guarantees?
What if I am not satisfied with the outcome of the project?
Can you share references for other homes or rooms you have renovated?
How many years have you been in the home remodeling business?
Are there any challenges that could prevent you from completing this renovation project?
What else do I need to know or expect?
No contractor will be able to meet 100% of your expectations, but the right contractor should be able to meet most of them. Like the wish-list you made for renovation projects, make another one for qualities that your contractor should have. This will help you select the best professional for the job.
Most Common Home Remodeling Mistakes
As a homeowner, you work hard to pay the mortgage, property taxes, and maintenance costs. The last thing you want is to make a costly mistake when you remodel your home.
Here are some of the most common renovation mistakes that homeowners make, along with action steps you can take to avoid them.
Underestimating the Cost
In a perfect world, home remodeling would be easy to afford. But in the real world, it's a steep expense that can cost tens of thousands of dollars. That's why it's important to be honest about your budget and then stick to it. It's also crucial to be realistic about how much the whole job will cost.
Contractors often offer free estimates on their services, so this is a good way to get a sense of how much you'll need to spend. If the price quoted is too high, consult with other contractors. If other contractors quote similar prices that are still beyond your budget, consider scaling back your project until you have the money. Rome wasn't built in a day! Likewise, creating your dream home can take time.
Choosing the Lowest Bid
While it's essential to stay within your budget, resist the temptation to accept the lowest bid from a contractor. There could be a reason why the price quote is rock-bottom. Maybe the workmanship will be shoddy, or perhaps the materials will be of poor quality.
Find the balance between staying within your budget and hiring a good quality contractor. Go for a bid that's somewhere in the middle to avoid headaches later on.
Changing Your Home Remodeling Plan
Imagine your contractor is halfway through the job, and suddenly, you've decided that you don't want that new bathtub after all. You'd rather install a shower, and maybe a whirlpool spa, too. You're entitled to change your mind, but be aware that in the home remodeling game, indecision comes with a price tag.
Be clear on your vision before work begin. Discuss your ideas with everyone in your household and don't rush to hire anyone. The changes you make to your home represent a long-term commitment that spans years or maybe even decades. Be firm in your choices, and then sit back while your contractor carves that vision into reality.
Not Budgeting for Extras
If you're renovating your kitchen with a new collection of appliances, then you're probably not going to want to stop there. You'll probably want new cookware, as well. Perhaps a new set of curtains would brighten up the room?
There's more to home remodeling than just the big things; it's about the little things, too. But all of these little things can add up. So be sure to factor in these "extras" when you prepare your budget. Create a spreadsheet with a wish list of everything you want, big and small. Then, pare down your list as you go and prioritize what you want most to fit your budget.
Focusing on Unnecessary Projects
Even when you're renovating your entire house, there are some things that should stay untouched. For example, Architectural Digest advises against replacing windows. Why? The goal of replacing windows is often to achieve energy efficiency in the home. But you can do this by keeping your current windows and adding storm windows.
If you created that wish list spreadsheet, revisit it and delete any unnecessary projects. But don't rely on your contractor to tell you that a task isn't worth your money. Do your homework and make an informed decision. Consult with experts in home renovation like Renovators Blog when in doubt.
Failing to Measure Your Space
Will that huge sectional really fit into your living room? If it does, will it look good or will it overwhelm the space? Know the dimensions of each room so you purchase the right furnishings. Use a measuring tape and perform a visual assessment of the space to see what will work best.
Knowing the square footage of each room in your home will prevent you from wasting money on furniture that won't fit. Measuring might be one of the more tedious aspects of home remodeling, but it's also one of the most important.
Expecting Everything to Go According to Plan
Is it possible for absolutely everything to go according to plan? Sure. Is it likely? Absolutely not. Always expect the unexpected, and you won't be disappointed. Mentally prepare yourself in advance for any glitches, and it will be easier to go with the flow!
Fresh Ideas for Home Remodeling
There are always new, exciting ideas to help you decorate your home. Here are some of the most innovative solutions to update your space:
Home Gyms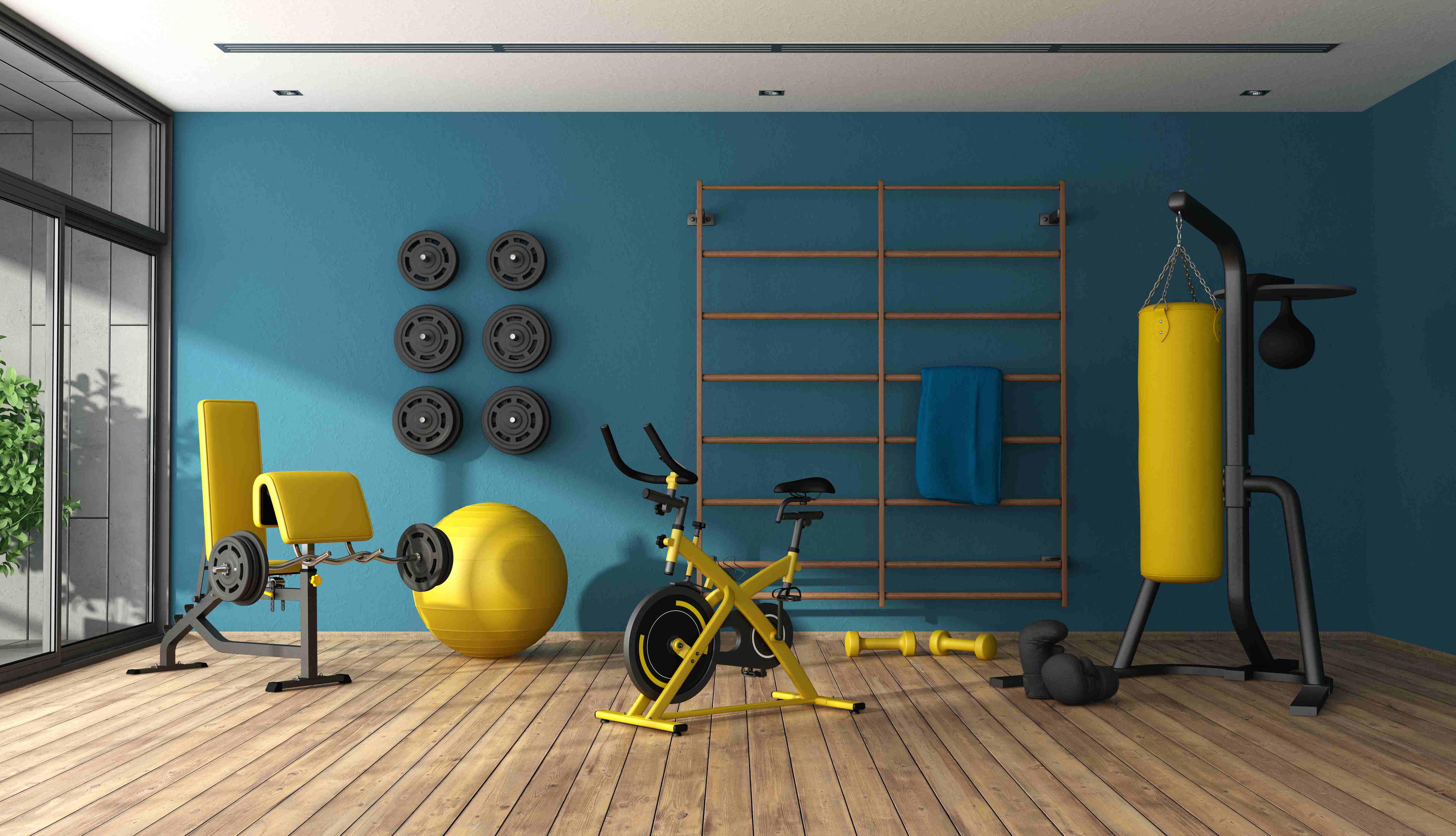 Adding a home gym is one of the most popular projects homeowners take on. One reason is that a home gym doesn't require an actual addition. You can turn any spare room in the house into a home gym with the right equipment.
Firm flooring (not carpet) works best for a home gym and can help keep the room cooler. Bikes, treadmills, and ellipticals can form the basis of your home gym equipment, along with some free weights. Purchasing all this equipment could cost in excess of $10,000. If that's too pricey, start with just one piece of equipment and commit to using it at least three times a week before you add more.
Yoga and Meditation Rooms
A yoga and meditation room is possibly the least expensive home remodeling project because it's minimalist by design. A couple of yoga mats, pillows, and candles could be enough to establish a private space for any type of mind-body fitness.
The total cost of a basic yoga and meditation room averages well under $500. If you want lounge furniture in the room, add at least $1,000 to that number.
Library and Reading Room
If there's a student or an avid reader in your household, a library may be the room of their dreams. Home libraries are easily furnished with deep armchairs and inviting couches, but you can cut costs by furnishing the room with thick rugs and bean bag chairs, especially if a young person will be spending lots of time there.
Folding bookshelves can be purchased for less than $50 online. A showy oak or maple shelf starts around $350. Stock the room with your favorite books and you'll never need to whip out your library card again!
Screened-in Lanai
Ubiquitous across the South, especially in Florida, the screened-in lanai is a hybrid of indoor and outdoor living space. You get the benefit of a breeze and sunlight without direct exposure to the elements. Plus, lanais may safe playrooms for pets who long to be outdoors.
The average cost of a lanai ranges between $2,000 and $3,000, making it a less expensive choice than a swimming pool or other outdoor indulgence. Many homeowners in mild climates keep their swimming pools in the lanai, so that option would give you a multi-use space, albeit at a higher price tag.
Smart Home Features
Smart home features are one of the top trends for renovators. Smart technology lets you oversee your home even when you're away. A smart alarm system with security cameras starts at about $300. They could also include some monthly charges between $10 and $30, depending on what you choose.
But smart home upgrades aren't just about security. With the latest technology, you'll also be able to control the climate in your home remotely and lock and unlock doors with an app on your phone.
Air Quality Systems
Does anyone in your household suffer from allergies? Installing an air quality system could alleviate their discomfort. Air quality systems clear the environment of dust, pollen, and other pesky allergens. They also can prevent the spread of germs—which is especially important in a post COVID-19 world. Some systems even kill surface germs on contact.
Finally, an air quality system can humidify your house, which is important in the winter (and all year round if you live in a dry state like Arizona). Indoor air quality systems can run into the thousands of dollars, so start with an air quality inspection from your local HVAC expert for about $200 to make sure it's worth the investment.
Solar Panel Installation
If you have a smart home with clean air, the next logical step is to go energy-efficient. Solar energy is paving the way for a greener future, and utility companies nationwide are offering customers an array of options.
Solar panels are expensive and could cost up to $40,000 for a 2,000-square foot house. However, you'll see some return on that investment with an average 4% property value increase, according to CNBC. Plus, over the course of 20 years, you could save $20,000 in energy bills. It's a win-win situation for you and the environment.
Smooth Paint Jobs
Bumpy popcorn ceilings are out and smooth painting is in! The purpose of a popcorn ceiling is to make it harder to see faults or dirt. Unfortunately, it's also ugly and outdated.
A set of brushes and some paint is all you need to do the job yourself. If you're hiring a professional painter, expect to pay somewhere in the ballpark of $25 to $100 per hour. Certain paint jobs, such as high ceilings, can be more costly. Easy, one-room paint jobs will take less of a bite out of your budget.
Artistic Touches
Sculptures, paintings, and drawings are economical accent pieces to add to your home. A large-scale bronze sculpture in the living room can set the tone for the whole space. It can also serve as an icebreaker for guests when they enter your home.
There is no average cost for art because it depends on how much you want to spend. Bold colors, soft hues, and eclectic patterns are a great way to drastically change the feel of a room. Channel your inner artist and decorate your space creatively.
Affordable Do-It-Yourself Home Remodeling Projects
Have you exhausted your budget but not your desire for home remodeling? Fortunately, there are plenty of fun DIY projects you can work on to make your house feel brand-new.
Here are some of the best do-it-yourself home projects, which cost anywhere from $0 to about $50:
New lotion and soap dispensers
State-of-the-art showerhead with different settings and speakers
Natural soaps from local artisans and farmer's markets
Framed artwork for a splash of color on bare walls
Driftwood, potpourri, pine cones, and other kinds of nature-inspired decor
Detoxifying plants to bring more oxygen into your environment
Vintage watering cans to nourish your plants
Musical wind chimes on a patio
Built-in bookshelves for the woodworking enthusiast
Salt lamps that change colors
New kitchen towels and potholders in charming designs
These are just a few ideas you can implement without hiring a contractor. They're affordable and enjoyable, too! If there are children in your household, work on a craft together and decorate with something meaningful and handmade. There's no rule that says you need to spend $10,000 to freshen up your living space. Sometimes, all it takes is $10 and a little creative thinking.
No project is too ambitious or too modest with the right mindset—and budget. Start slow, know what you want, and then go make it happen!
Learn More About Home Remodeling
Renovators Blog is the authority for information on every aspect of the home remodeling process. Follow us on Twitter, Instagram, and Facebook for gorgeous photos and expert tips. Submit your email address and subscribe to our stories! We'll guide you on the best ways to renovate the home of your dreams! Best of all, it's free!
We can help you renovate your home from the inside out. Subscribe for free today, let us know what you're looking to do, we'll connect you to top-quality contractors and you can get ready to watch your dream home come to life!