Your windows are responsible for keeping all that wind, rain, heat, and cold out of your house. So when it's time for a window replacement, what time of year should you aim for to limit your home's exposure to the elements? After all, you don't want to deal with nasty weather coming right through gaping holes in your house!
If you're ready to swap out those old windows, here's what you need to know about the best time to schedule a replacement.
What Makes a Good Time for a Window Replacement?
The main indicator that it's time to replace your windows is simply if your windows aren't doing their jobs. If there are cracks, drafts, or any other issues with your windows, you need a replacement immediately. The best time for a window replacement in that instance is right now.
However, if you have the luxury of waiting—like if your windows are just a bit old—you can schedule your window replacement strategically to hit the best time of the year. There are three factors that make a certain time ideal for swapping out panes:
Avoiding weather events like rain, snow, or wind will help you avoid potential damage to your home (or at least a giant mess), while skipping the extreme temperatures can help prevent massive energy bills. Your windows are responsible for 25%-30% of your heating and cooling energy usage. If you don't have any windows at all and you hit a heat wave (or cold streak), you're going to pay for it.
Demand refers to how busy window installation companies are. If you try to get a window replacement during super busy months, be prepared to wait. There's only so much work to go around!
Now that you know what goes into choosing the right time, which is the best season to swap out your windows?
Spring
When it comes to temperature, spring is hard to beat. Early spring tends to be a bit cold in most areas, but as summer approaches, the weather becomes downright comfortable! Most people don't use their heat or air conditioning anyway during this time, which makes it ideal for a window replacement.
While the temperature might be perfect, spring weather can be somewhat temperamental. In most areas, spring brings lots of rain and thunderstorms, especially in the Midwest. The good news is that most window installers can still work in the rain. The bad news is that it's not always the easiest thing to do. They might have to start and stop the project to avoid harsh weather or replace each window individually, instead of all at once.
Spring also falls right between the slow winter season and the busy summer season for window installers. If you book your appointment in early spring, you shouldn't have any problem getting contractors out to your house in a timely manner. If you wait closer to summer, it might take a little time for the installer to get started between all the other projects.
Overall, spring is a great time for a window replacement. Expect somewhat longer project deadlines because of potential weather issues, but at least the temperature should be comfortable enough to not blow your energy bill out of proportion.
Pros
Comfortable temperatures (late spring)
Medium demand
Cons
Rain and storms (in some areas)
Weather can be unpredictable (especially early spring)
Summer
According to many sources, summer is the best time to replace your windows. Although, that should be taken with a grain of salt. While the weather is definitely more consistent (fewer rainy days), the temperature isn't always friendly for a window replacement. If you live in a hot climate, taking one window out of your house in the summer could cause your HVAC system to work double-time to keep your home cool.
Since summer is widely considered to be the "best" time to replace your windows, that's when everyone schedules their projects. In other words, demand is off the charts! If you want to take advantage of the steady weather and get your windows swapped out, you better make an appointment several months in advance. Window installers' schedules fill up quickly in the summer, and getting an appointment isn't always easy.
In the end, summer is a great time for a window replacement. Many even consider it the best time of year! Just be aware that any super-hot days could cause your energy bills to spike, and you'll likely have to schedule months in advance for an appointment.
Pros
Cons
High demand
Hot temperatures
Fall
Similar to spring, fall is a wonderful time of year between the extremes. It's not as hot as summer or as cold as winter, making it the best of both worlds. If you need a window replacement, fall is a great time to schedule your project.
Temperature-wise, it's hard to argue with fall. The days reach comfortable highs that are perfect for working, and the nights are cooler for ideal sleeping weather. In most cases, you don't even have to run your HVAC system to keep everyone inside your home comfortable. Even if you pop out a window or two, you won't have to worry about being too warm or cold in your house.
With such comfortable temperatures, you won't have to deal with unusual energy bills. Your contractor can also work on all your windows at once, making the project go much faster.
In most areas, fall weather is also relatively consistent. There aren't many rain showers or major storms to worry about. You can almost guarantee project deadlines, since the crew won't likely have to stop for any inconvenient weather.
The only real downside to scheduling a fall window replacement is the demand. While not many homeowners actually schedule window work for the fall (compared to summer, at least), contractors might still have a few summer projects that ran late. You might have to wait a little extra between scheduling the appointment and actually getting the work done.
If you can find a window installer with the time, fall is a fantastic time for a window replacement. The comfortable temperatures will help keep your energy bills low, while the consistent weather will ensure efficient project timelines. You can swap out your old windows for energy efficient models that'll help you save tons on your heating bills come winter.
Pros
Consistent weather
Comfortable temperatures
Cons
Leftover demand from summer
Winter
You might think winter easily comes in dead last for the best time of year for a window replacement, but there are certain benefits to scheduling a project when nobody else wants to.
Temperature and weather-wise, yes, winter isn't the greatest season for home improvement work. Depending on where you live, it can get very cold, and snowstorms are a real possibility. Removing windows can easy cause your energy bills to spike, and building a snowman in your living room isn't as fun as you might think.
However, just because the weather doesn't always want to cooperate doesn't meant that window installers won't do the work. In many cases, they'll just replace one window at a time. It still won't help your energy bills any, but at least you can get the work done without a massive impact on your daily life. Just be aware that any harsh weather events that prevent work will make the project take a bit longer than anticipated.
Despite the potential temperature and weather problems, winter is still a pretty good time for a window replacement for one good reason: Demand is at an all-time low! Since most people don't want to swap out their windows in the dead of winter, window installers are looking for work. In many cases, they'll even give discounts to get more work!
If you're looking for a deal on a window replacement, winter could give you the best bang for your buck. Plus, you won't have to worry about long wait times between ordering the products and installation. It might not seem like it at first thought, but winter is actually a good time to replace your home's windows.
Pros
Cons
Cold temperatures
Bad weather
Final Word: The Best Time for a Window Replacement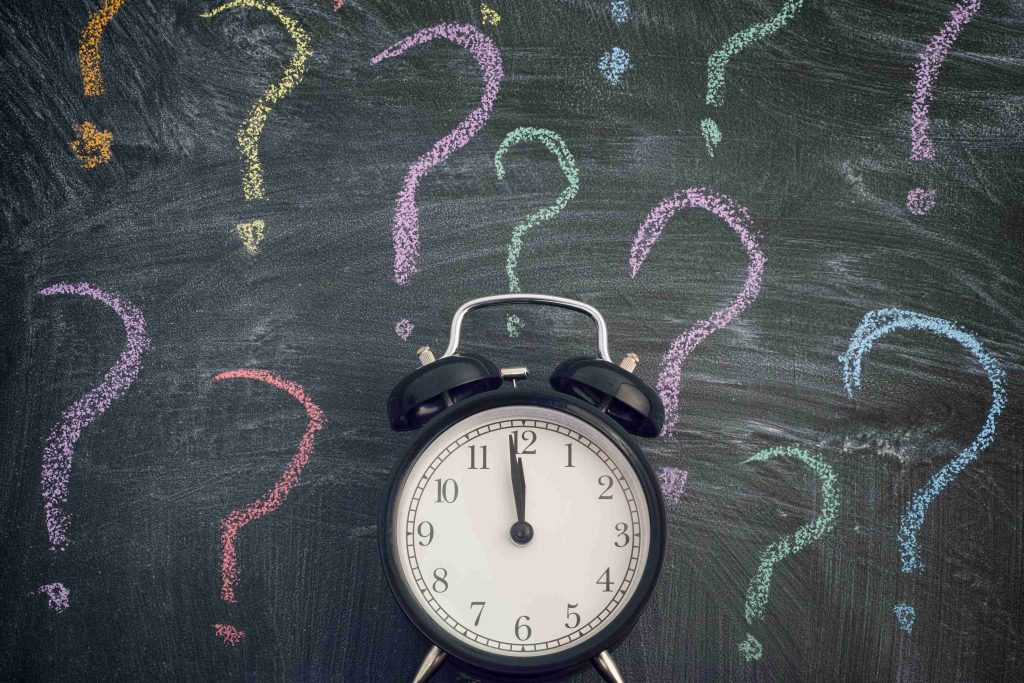 At the end of the day, the best time for a window replacement is as soon as you realize your old windows aren't cutting it anymore. It doesn't matter if it's spring, summer, fall, or winter; when you need new windows, get a replacement. Contractors work all year 'round and will be able to get you the windows you need no matter what time of year it is.
If you've noticed your energy bills creeping higher and higher every month or drafts running through your house, don't wait; call a contractor. The sooner you can fix the problem, the sooner you can enjoy the benefits of newer energy efficient windows.
Window Replacement Preparation Tips
Whenever you decide to replace your home's windows, there are a few things you can do to make the project go smoothly. If you take care of all the prep you can before the contractor arrives, it'll help move things along—which is especially nice for your energy bills if you schedule during hot or cold months.
Here are a few tips to prepare for a window replacement:
Trim trees around your house – Window installers need plenty of space outside to move around and maneuver equipment. Trim any trees or bushes around your house to make it easy for them to work.
Move furniture – Just like trimming the trees on the outside of your house, contractors need space to work inside, too. Move any furniture that's close to windows to give workers space to maneuver.
Clean your windows – Dust and pollen likes to accumulate around your windows. Before the contractors show up, clean the area around your windows, so it doesn't cause problems when the contractors lay new caulk.
Remove window coverings – Drapes, blinds, and curtains only get in the way of a window replacement. Take down any window coverings before the contractors show up.
Deactivate window security sensors – Many home security systems come with window sensors that activate if a window opens or breaks. Before the contractors arrive, remove any window security sensors to make the job go smoothly (and quietly).
Get drop cloths and tarps – Your contractors will likely bring their own drop cloths and tarps, but it never hurts to have a few of your own. This sheeting helps prevent dust and debris from entering your home (within reason) and keeps your internal temperature from escaping the house while the contractors are working.
Secure pets – Not all pets like contractors (or vice versa). Before any strange people enter your home, make sure all your pets are contained in an area that's not getting any work done. That'll keep the contractors safe, and your pets won't have to get worked up about intruders.
The more you can prepare before the contractors show up, the faster they can get to work, and more importantly, the faster they can be finished. With everything taken care of in advance, you're ready to trade in those old windows for some newer models and start enjoying the benefits.
Replace Your Windows with Ease
Replacing your home's windows is a big job. When it's time to take the plunge, make sure you choose a time that works best for your needs and schedule and prepare the area before the contractors arrive. Think about things like temperature, weather, and contractor demand when choosing the best time of year.
In the end, though, the best time for a window replacement is whenever you need it. There's no sense waiting around for the ideal time when faulty windows are hurting your energy bills and letting rain and wind into the house. Contractors work all year, so just get the work done. You'll be glad you did!
Need professional help? Alpha living search tool can help you find top-rated window contractors in your area for free! Just enter your zip here to start!